Scott Muhleman - Pretty good harp player
Scott was born and raised in "The Valley" near Los Angeles, California. At about 9 or 10 ('64 thereabouts), Scott started playing around with bongos and guitars with his friends in the neighborhood. At some point, someone acquired an electric guitar and his best friend Rick started taking drum lessons. It was agreed that Scott should be the singer and he got a tambourine.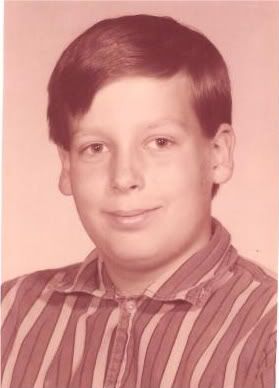 At about 11 years, Scott moved to a new neighborhood and met new friends in junior high and they started their own band. Incidentally, one of his band mates was Philo Cramer, who went on to become the lead guitarist and favorite audience antagonist of the punk band Fear.

By 1968, Scott and his mom moved to Hawaii. Waikiki was known as the Haight Ashbury of Hawaii. At this time, he became aware that everyone was playing guitar but that he had a knack with the harmonica. He thought that if he put the other instruments down and concentrated solely on the harmonica, he might actually get good at it. Scott spent quite a few years splitting his time between Hawaii and Alaska where he became known as Harmonica Scott.
Fast forward a few years, and Scott was living in San Francisco. He was proficient enough on the blues harp and he got his first full-time grown-up-job as a musician playing with DC Minner and Blues on the Move. DC and his wife, Selby were a traveling blues act from Oklahoma. Scott traveled throughout California and Arizona with them for about a year. When they arrived in Bisbee, Scott fell in love with the town and eventually returned to Bisbee to settle.
Throughout his travels, Scott has also had the opportunity to sit in with such notable figures as Luther Jackson and the Loose Cannons Band (managed by James Bailey to whom he is forever grateful for the opportunity to play with such great musicians), Bisbee's own Buzz Pearson's (then) band, The Buzzards, Tom Cicchelli's Good Rockin' Daddy, Johnny Nitro, Moose and the Bulletproof Blues Band, Popa Chubby, Nappy Brown, Luther Tucker, and many others too numerous to count. Scott also joined Sean Trachtman and his band Train Wreck, to win the Southern Arizona Blues Heritage Foundation's 2007 Blues Challenge, and then went with the band to Memphis in 2008 to be part of the International Blues Challenge hosted by The Blues Foundation.
In 2006, when I (his wife Becky Reyes and the writer of this bio) started playing out again, Scott accompanied me to my gigs and little by little started honing his skills as an acoustic harp player. I personally love having him provide so much color to the music I play. I also know that one day, someone's going to snatch him up and I'll have to let him go. He really belongs with a blues band. I know he loves me, but "the blues" is his mistress, and we have a little understanding about her. Personally, I'd be proud as punch to see him go on tour with a national act.